Speak Out For Persecuted Christians Across the Globe!
Final signature count: 11,664
Sponsor: Jesus Loves You
The United States should do more to demand an end to the oppression of Christians.
---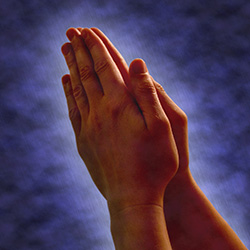 Throughout the world, Christians are wrongfully harassed and discriminated against because of their beliefs. This persecution is often state sanctioned or carried out with impunity by militant groups. In many countries, Christians are under constant threat of death, detention, harassment, or imprisonment.
In Pakistan last year, as many as 100 properties were burned in a Christian neighborhood when the area was targeted by a mob. Christians in that country are frequently attacked and face terrible discrimination. In Nigeria, Christian communities have been targeted repeatedly by Islamic extremists, with hundreds of innocents killed because of their personal belief systems. And in China hundreds of Christians have been detained and imprisoned as the government continues to shut down "illegal" churches.
And as you read this, Pastor Saeed Abedini, a 32-year-old U.S. citizen, languishes in Iran's infamous Evin prison for the crime of sharing his faith while engaged in ecumenical social work activities, including building orphanages.
The United States Center on International Religious Freedom and the State Department's Office of International Religious Freedom support protecting all people of faith from discrimination and harassment.
Sign the petition: Urge U.S. Secretary of State John Kerry to continue to work with USCIRF and the IRF to make protection of persecuted Christians a top priority.
To Top
The Petition:
TO: The Honorable John Kerry:
First, we wish to thank you for your support of International of Rights and Freedoms cases such as that of Mr. Saeed Abedini, however there are other locations where religious and personal freedoms are being infringed upon by state and local governments and rogue militant groups.
The United States Center on International Religious Freedom (USCIRF) and the State Department's Office of International Religious Freedom have repeatedly identified Pakistan, China, Vietnam, Saudi Arabia – among many other countries - as a particularly severe violators of religious freedoms due to the systematic, ongoing and egregious violations that the government both perpetrates and tolerates. Not only is religious freedom an internationally recognized human right, according to the USCIRF, "religious freedom is associated with vibrant political democracy, rising economic and social progress, diminished violence, and greater stability."
In keeping with the International Religious Freedom Act of 1998 and the International Covenant on Civil and Political Rights, we ask that you call these and other countries to order; to cease and desist from these cruel and oppressive acts against the personal and religious freedoms of their citizens. Encouraging religious freedom should be considered a vital U.S interest.