Sign The Tribute To Navy SEAL Team 6 And Our Fallen Service Members
Final signature count: 17,621
Sponsor: The Veterans Site
Show your gratitude for the soldiers who lost their lives in the crash in Afghanistan.
---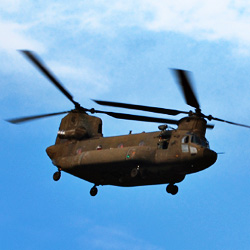 On August 6, 2011, a US military Chinook helicopter was shot down by the Taliban in Afghanistan. The crash marks the single deadliest event in all 10 years of the war in Afghanistan; more than 20 Navy SEALs were killed, along with other members of the military.
Following the crash, President Obama said, "Their deaths are a reminder of the extraordinary sacrifices made by the men and women of our military and their families. We will draw inspiration from their lives, and continue the work of securing our country and standing up for the values that they embodied."
We need to heed the President's words and make sure these brave soldiers are honored for their sacrifice and that their legacies are never forgotten. Sign the pledge expressing your sincere gratitude and condolences for the brave service members America lost on August 6, 2011.
To Top
The Petition:
I am signing in order to honor those who have lost their lives fighting for America's safety and freedom!