Protect Our Veterans From Malpractice!
13,779 signatures toward our 50,000 Goal
Sponsor: The Veterans Site
Change the rules banning veterans from suing for malpractice and give them the rights they deserve!
---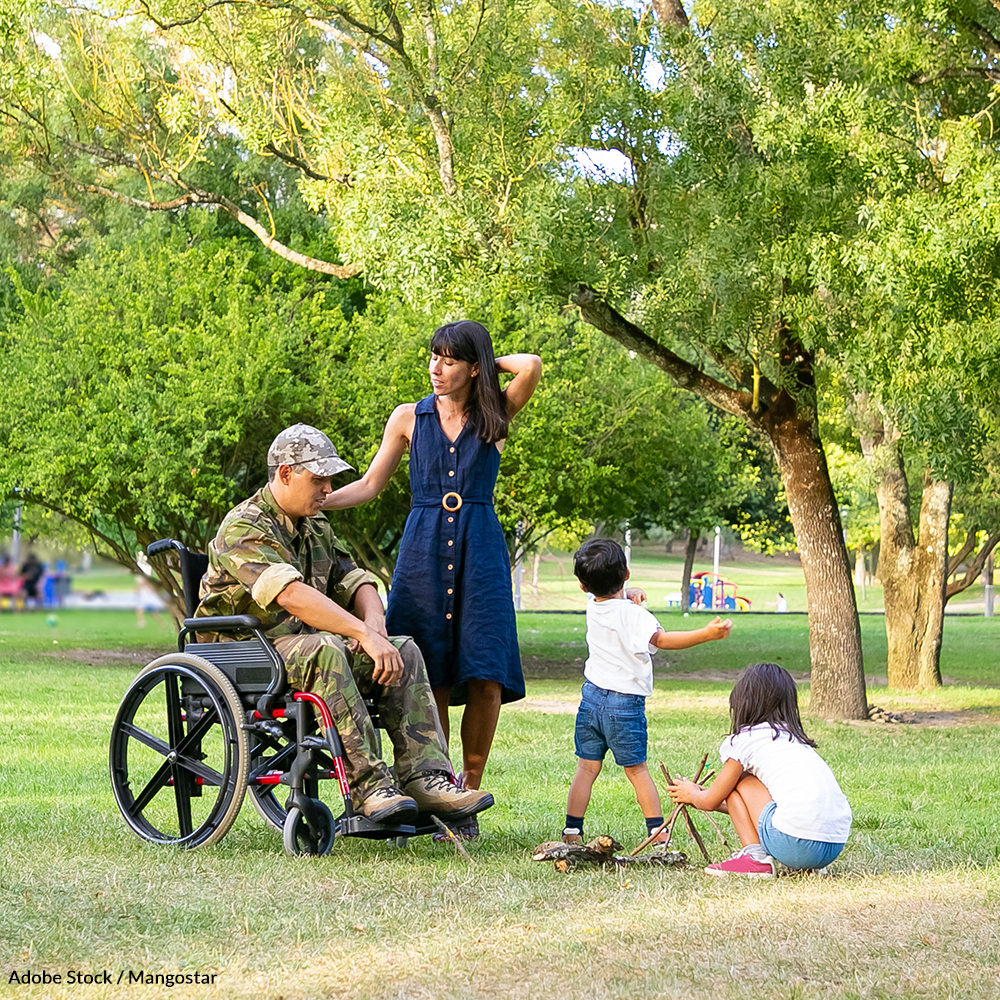 Even after being being told he had less than a year to live, Fort Bragg Green Beret Richard Stayskal fought to make a difference for military families. He fought so they would not have to endure the same adversity he's been faced with after his stage IV cancer went undiagnosed by VA doctors in a case now classified as medical malpractice1.
The Richard Stayskal Act allows active-duty military personnel or their surviving families to seek compensation for personal injury or death caused by malpractice by military doctors or dentists, but it does not allow any litigation against the federal government in malpractice tort claims2, a prohibition previously upheld by a 1950 Supreme Court decision known as the Feres Doctrine3.
Today, only active-duty victims or survivors may file a claim with the Defense Department for cases of medical negligence or malpractice by military health providers in medical facilities outside combat zones. Victims have two years after the malpractice incident or omission to file a claim2.
The DoD itself is still working out the regulations and processes for these claims. This means dozens of claims by dozens of military families are going unanswered or ignored. In the meantime, some victims have lost their lives4. 
While the Richard Stayskal Act makes it easier for active-duty victims and their families avenues to seek compensation for injuries resulting from medical malpractice that occurred in a military hospital, the act is not without significant limitations5:
Service members are prohibited from filing claims for personal injuries caused by medical malpractice in combat zones. Under the Richard Stayskal Act, a lawsuit like the original Feres case would still not be allowed. The new rule only allows claims by those who allege to have been victims of medical malpractice by military health care providers6.
Claims are be handled administratively, outside the objectivity of a federal court. They must be pursued through a Defense Department administrative procedure under regulations that the Department of Defense is required to draft6.
Our veterans put their lives on the line to protect our constitutional freedoms. They deserve the best medical care available, the moment it's needed, not stonewalled by bureaucracy and red tape.
Sign the petition below and demand an end to the Feres Doctrine. Give our veterans and their families the right to sue for medical malpractice!
To Top
The Petition:
Dear Secretary of the United States Department of Veterans Affairs,
Our veterans put their lives on the line to protect our freedom. They deserve the best medical care available. And they deserve it the moment it's needed, not stonewalled by draconian application requirements.
The Feres Doctrine and more recent Richard Stayskal Act lay out the paths veterans and their families must take to claim compensation for medical malpractice, but these rules are still far too restrictive. Meanwhile, the VA is dealing with a backlog of cases it has no capacity to handle.
Veterans are losing their lives in the time it's taken for the VA to become mired in red tape.
For years, VA doctors prescribed Navy veteran Jordan Way "increasingly large doses of painkillers" to cope with injuries sustained during service. These drugs put Way's life at great risk as he also suffered from dropping blood sugar, which doctors seemingly ignored. When the veteran died in 2019, the official cause of death was opioid toxicity.
Way's family hasn't seen a single dollar of support from the DoD, despite fighting for damages since Jordan Way's death.
Our veterans deserve better than this. They made great sacrifices in the name of the U.S. Constitution, and they deserve every right granted by that constitution, including that to fight for proper healthcare in court.
I demand you rescind the Feres Doctrine and restore the rights of American military veterans.
Sincerely,