Mental Health Crises Require Professional Help, Not Police Presence
6,630 signatures toward our 50,000 Goal
Sponsor: The Autism Site
Police officers are not trained to handle mental health crises. Support federally funded mobile crisis response teams!
---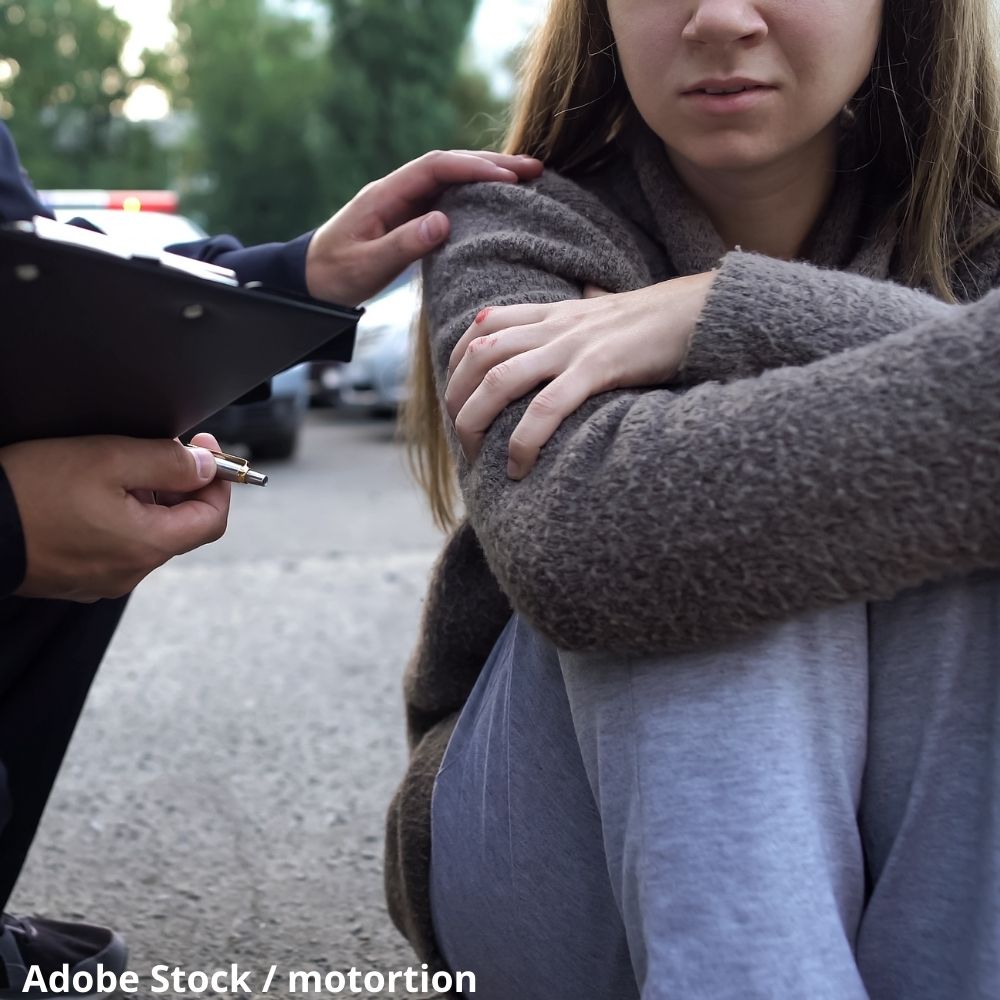 Life was unfairly cut short for Jeremy Mardis, 6 years old1; Daniel Prude, 41 years old2; Michelle Cusseaux, 50 years old3; Eric Parsa, 16 years old4. These Americans suffered from mental health crises and, when they were in their greatest time of need, were killed by police.
People with mental illnesses make up only one quarter of the United States population, but half of the population in prisons. They also make up one third of those killed by police5.
Studies show that over reliance on law enforcement in the United States (US) has resulted in an overrepresentation of persons with mental illness in instances of police violence, arrest, and incarceration6, 7.
As evidenced through several pilot programs, bringing a mental health professional as a first responder to situations involving mental health issues can help preserve individual and societal interests8.
With psychotherapeutic social services on site to interact with an individual first, the fear and agitation associated with police presence is often reduced. Problems involving mental health issues can frequently be deescalated and resolved, and police involvement can be reserved as backup9.
In the US, there is still extensive stigma around mental health issues, which contributes to violence against and incarceration of people with mental illnesses10.
Community-based mobile crisis intervention services lowering the rates of negative outcomes in interactions between police and individuals facing a mental health crisis, it also starts to address the root causes of these alarming statistics11.
Crisis teams make it possible for people to recognize alternatives to police involvement, and to realize mental illness events need not be treated with violence12.
The CAHOOTS Act (S.764), will ensure state Medicaid programs cover certain community-based mobile crisis intervention services for individuals experiencing a mental health or substance-use disorder crisis outside of a facility setting13.
Sign the petition and help support the CAHOOTS Act so that individuals experiencing a mental health or substance-use disorder crisis can avoid incarceration and get the help they need.
To Top
The Petition:
To the Chairman of the House Committee on Energy and Commerce, and the Senate Majority Leader,
A study released by the Treatment Advocacy Center revealed that people with untreated mental illnesses are 16 times more likely to be killed during a police encounter. Additionally, since 2015, nearly a quarter of all people killed by police officers in America have had a known mental illness. Police are not properly trained to handle mental health crises and therefore should never be on the frontlines of psychiatric care.
In addition to law enforcement being ill-equipped to assess and treat a mental health crisis, they are also often left to serve as transportation to a psychiatric facility. In 2017, an estimated $918 million was spent by law enforcement on transporting people with severe mental illness, nationwide. The amount of time spent transporting these individuals in that same year sums up to 165, 296 hours, or more than 18 years.This is an immense waste of time, money and resources. Our police officers should be free to respond to criminal activity, where they are needed most.
The Crisis Assistance Helping Out On The Streets (CAHOOTS) program originated in Eugene, OR and has shown great success in de-escalating situations in which individuals are suffering from a mental health crisis, providing resources for those seeking future professional help, and freeing up law enforcement resources and time to be better spent on criminal activity.
The CAHOOTS model allows mental health professionals, trained in de-escalation and counseling, and medical professionals to be the first responders at a mental health crisis.
The 2019 CAHOOTS program analysis, conducted by the Eugene Police Department Crime Analysis Unit, revealed that there were 17,700 calls for service (CFS)where CAHOOTS was dispatched rather than police. Out of the CFS where only CAHOOTS was contacted, only 2%required calls for backup from law enforcement. Additionally, only 8%of those backup calls were "CODE 3," indicating immediate and emergency police response. It is undeniable that this program is a success. Mobile crisis response teams that follow the CAHOOTS model should be considered an essential part of every police department, in every state.
The CAHOOTS Act (S.764) sponsored by Senator Ron Wyden, will allocate federal funding for states to adopt a CAHOOTS-model mobile crisis response team that may be dispatched in response to those experiencing a mental health or substance use disorder (SUD) crisis in place of law enforcement.
I implore you to put this law up for vote and support it alongside Senator Wyden. Our country is facing ever-declining mental health in the wake of the Coronavirus pandemic, and we are in desperate need of more support. The CAHOOTS Act will be the ideal solution that allows police officers the freedom to work on the cases they were trained and designed to handle, while creating a much-needed support system for those living with mental illnesses.
Sincerely,