Grant PTSD Benefits to Veterans in Need
4,345 signatures toward our 15,000 Goal
Sponsor: The Veterans Site
Show support to veterans who are victims of traumatic stress and sexual abuse.
---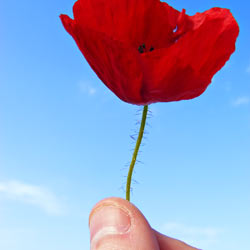 America's service members face all kinds of combat. But for many veterans, simply getting the VA to cover their health expenses is a battle of its own.
This is a battle many veterans are fighting as we speak. And those who have suffered sexual assaults at the hands of a peer or superior are fighting an even more uphill war. This is because sexual violence within the military remains a highly taboo subject.
For example, the VA requires victims to produce evidence of an attack when there often isn't any. It's not uncommon for VA employees to simply deny that an attack even happened. Deception within the department is pervasive.
Being a soldier means fighting for one's country. Being a veteran means receiving respect and lifelong benefits in return for service.
Veterans shouldn't have to fight a war at home. Ask the Department of Defense to stop hesitating on granting PTSD benefits, especially to sexual violence victims.
To Top
The Petition:
Dear Secretary of Veterans Affairs:
As more and more of American veterans return home from service and from war, we will undoubtedly see an increase in PTSD occurrences.
While it's hard enough as it is to obtain health coverage for PTSD diagnoses related to hardships of war, it's even more difficult to request coverage for sexual-abuse related PTSD.
That's because sexual violence within the military is still a tremendously taboo subject. Victims are discouraged from reporting crimes for fear they will be demoted or they won't be taken seriously. They live in fear of ridicule and isolation from others in their units. They are also required to provide evidence of a crime — evidence that most often does not exist. The atmosphere for sexual assault victims is hostile at best.
I need you to renew your commitment to America's veterans. PTSD is a real and crippling disorder; we cannot stand idly by while our brave soldiers are suffering quietly and alone.
Please follow through on taking care of our vets.
Thank you.