Support Timely Health Care For Veterans
Final signature count: 10,966
Sponsor: The Veterans Site
Tell the VA not to allow any more veterans to have to wait for the important care they need.
---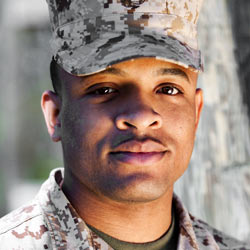 Soldiers who return from war should come home knowing they are going to receive the care they need from the Department of Veterans Affairs. But more and more, service members are reporting sub-par care at VA facilities as well as long wait times to be seen for treatment.
Some of these ex-soldiers suffer from intense depression as a result of war, and the rate of suicide among this demographic is sharply on the rise. That's why we need to reexamine the way the VA is administering care to its patients.
Veterans who have dutifully served their country shouldn't have to suffer through the emotional cost of war on their own. We can't have our noble service members committing suicide because they weren't given the treatment and attention they needed at the time they needed it.
Tell Secretary of Veterans Affairs Eric Shinseki to ensure our veterans are receiving timely, quality care so that they may heal from the wounds of war.
To Top
The Petition:
Dear Secretary of Veterans Affairs Eric Shinseki:
I am gravely concerned about the mental health of America's veterans and service members today. With all of the turmoil occurring around the world, our soldiers are being exposed to extreme violence and brutality. And when they return home, the realities of war do not go away.
We need to be sure we are providing our dedicated veterans with the care they need — not only quality care, but also care they don't have to wait for. In some cases, seeing a medical professional immediately can mean the difference between life or death for depressed veterans.
There is no reason that those who have given of themselves to their country should have to wait for the treatment they have earned and deserve. Please address these problems so that our service members can return home and live happy lives.
Thank you.