Thank Those Who Help Our Veterans!
14,169 signatures toward our 50,000 Goal
Sponsor: The Veterans Site
Thank the National Association of Realtors for fighting for veterans and their homes!
---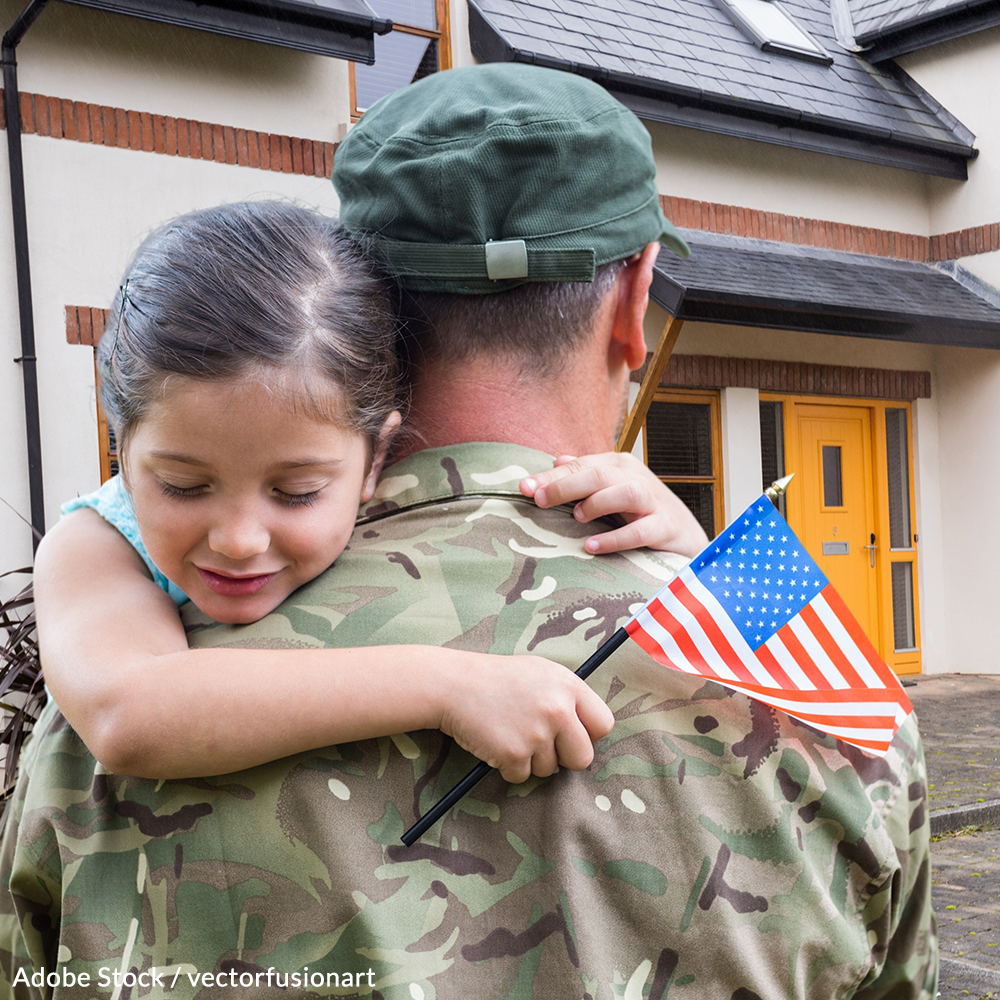 When our veterans return from service or deployment, the last thing they should have to worry about is their housing circumstances. Yet, too many soldiers return home to find themselves unable to pay for their own residency. Especially now as pandemic pressures have led to record unemployment, many families face foreclosure through no fault of their own.
It's inexcusable that veterans have to battle with banks for a fair hearing after returning home.
Today's veterans are losing out on some home sale purchases due to their inability to pay certain fees like pest inspections or certifications. The National Association of REALTORS® is working with Congress and the Department of Veterans Affairs to enhance the VA home loan guarantee program and ensure that veterans are able to negotiate all reasonable and customary fees as part of the real estate transaction1.
Since its establishment in 1944, the VA home loan guarantee program has helped millions of veterans purchase and maintain homes. NAR believes this program is a vital homeownership tool that provides veterans with a centralized, affordable, and accessible method of purchasing homes as a benefit for their service to our nation2.
The NAR is able to provide veterans with help finding stable housing because they have worked with this population for so long, and understand their needs. They understand that active-service military buyers typically enter the homebuying process when they are young, are the most likely to buy a multi-generational home and live with children under the age of 18. Veteran buyers meanwhile are most likely to be married and several years older when they purchase a home3.
Over half of active-service military and 41 percent of veterans completely financed their home, with no downpayment, and many have done so through the VA home loan guarantee program3. The NAR is not a part of the Department of Defense, yet it has helped tens of millions of veterans thrive after their military service, and still continues to do so.
Sign the petition thanking The National Association of REALTORS® for their continued work in helping veterans resume normal and successful lives when they return from serving our country.
To Top
The Petition:
Dear President of The National Association of REALTORS®:
I'd like to take this opportunity to thank you for your continued dedication to the service members and veterans of America.
Our troops put their own safety and well-being aside to defend our country and there is simply no reason they should return home to find themselves without housing or funds to live normal, happy lives. We need to take care of those who fight for us, and make sure they do not have to face further hardship after having made such a substantial sacrifice.
Your programs aimed at helping educate and assist veterans during and beyond the home buying process, especially the VA home loan guarantee program, have helped countless veterans stay on their feet and keep their homes. The services that the NAR provides are invaluable to these brave men and women and their families.
Thank you for your dedication to our troops. Please continue to fight on their behalf!
Sincerely,
To Top
Updates:
The National Association of REALTORS (NAR) has continued their support of veterans and their home buying experience by introducing a number of different initiatives such as a Military Relocation Professional certification, which provides Realtors with the information and tools required to assist current and former military personnel through the home buying process. Please continue to show your support for this company who is supporting our troops by thanking them today!