Help Them Heal
Final signature count: 15,467
Sponsor: The Veterans Site
Urge Secretary of Veterans Affairs Robert A. McDonald to keep his promise to veterans.
---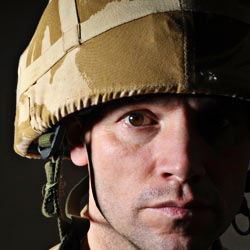 War wounds come in many forms. Some service members are tragically injured with life-altering consequences. But perhaps most troubling are the invisible wounds — those that are suffered silently and solitarily. Soldiers often return home, only to find readjusting to normal life more challenging than combat.
Part of the reason veterans are facing adversity at home is due to the fact that they're seeking help and sadly not receiving it. Some individuals have at times waited over five years for the VA to address their disability claims. Without this help, many veterans don't know where to turn for the help they need to begin to heal.
Robert A. McDonald, Secretary of Veterans Affairs, set a goal that by 2015 all disability claims be processed within 125 days of filing. If we are to meet this goal, the VA must ramp up its programs to eliminate the back log.
Write to Secretary McDonald telling him to keep his promise to veterans!
To Top
The Petition:
Dear Secretary McDonald:
As you know, soldiers face tremendous adversity upon returning home from service. It's enough they have had to endure such physical and psychological anguish. But it's simply unacceptable they have to wait to receive the care they need.
Some veterans are facing five years' waiting times or longer. Think about it: five years to wait for treatment for PTSD. It's a scary thought, and something no one should ever have to experience — especially those who have fought for our country.
Psychological wounds of war are dangerous; they can go completely undetected and are often brushed off. We must fight for our veterans as they have fought for us. Please keep your promise to them by making sure all disability claims are processed within 125 days by 2012.
Thank you.