Give Military Families the Benefits They Earned and Cover Autism Therapy
29,323 signatures toward our 50,000 Goal
Sponsor: The Veterans Site
DoD stall tactics deprive over 23,000 military families medical coverage for valuable autism therapy.
---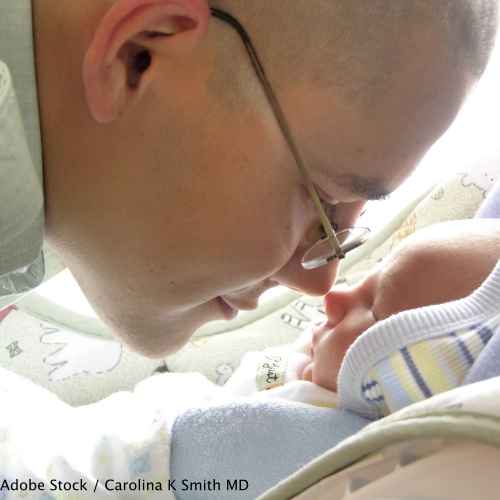 For years the Department of Defense (DoD) has refused to acknowledge the validity of Applied Behavioral Analysis (ABA) in treating the symptoms of autism. With over 23,000 military dependents living on the spectrum, this means restricted access to the most valuable treatment currently available. Already burdened by the constant moving and social turmoil of military life, families must also pay out of pocket for this costly yet vital therapy.
Rather than embrace change, the military's primary health care program, TRICARE, has imposed a series of even more restrictive guidelines, all while DoD lawyers continue to argue against covering ABA, citing "a lack of evidence of effectiveness." Medical professionals and organizations agree, however, that ABA is the most effective treatment available, helping those with autism lead happy and productive lives. Children tend to respond best to the therapy at a younger age, so as the DoD stalls and delays, families are losing precious time to help their loved ones.
With the world's largest, best-equipped, and best-financed military, such practices are unacceptable. An effective military starts with the people. Let's give military families the benefits they have earned.
Looking for more ways to help?
Families living with an autism diagnosis have to deal with many issues. Myths and misinformation should not be one of them. Help spread awareness of this critical issue.
To Top
The Petition:
Dear Assistant Secretary of Defense for Health Affairs:
As the principal advisor to the Secretary of Defense of matters of health, you have an obligation to keep our nation's military healthy.
And you are failing.
For years the Department of Defense has refused to acknowledge the valuable service provided by Applied Behavioral Analysis (ABA) in treating the symptoms of autism. Medical consensus depicts ABA as the gold standard of autism therapies, yet TRICARE provides inadequate coverage and imposes unreasonable bureaucratic obstacles, leaving military families to incur debt trying to cover the costly yet necessary treatment.
It is time to live up to your obligation. The DoD should immediately:
Recognize ABA as a "medical therapy." Current TRICARE policy labels ABA as "educational intervention" and places restrictive caps on who can receive benefits and how much they can receive. Even the federal courts recognized the misnomer, calling TRICARE's designation "arbitrary and capricious." Words matter.
Fulfill the congressional mandate for a pilot program. The late-2012 order from Congress would establish a model for the future while providing immediate relief for the nation's veterans and their families. Several months overdue, the pilot should be launched immediately with clear and concise communication to the families affected.
Reverse ABA cutbacks. The recently announced changes to ABA policy impose impractical obstacles to proper treatment and, given the timing of the changes, demonstrate an unwillingness to work with the families who are only seeking access to the benefits they earned.
The health and well-being of military families has a direct impact on military readiness. By continuing to stall on this matter, the DoD not only betrays the nation's military, but also puts the nation at risk.
Please do the right thing.